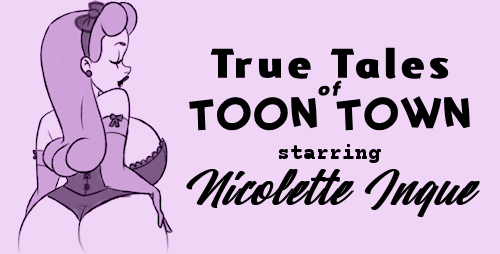 True Tales of Toon Town: Part 4
Nicolette Inque is a toon, a creation of ink and paint that has come to life thanks to the movie magic of Hollywood. But this Hollywood... is Twisted. It's not the one you know. No, it's much, much worse.
In this story, the villainous Martian superstar Phoebe Deimos gets paranoid about losing her place as the number one busty box office bombshell, she devises a scheme to sully the reputation of the poor young thing she's afraid will replace her! Who is this unfortunate would-be victim of blackmail? Why, none other than Nicolette! What will happen when a cute toon gets abducted by aliens? Here's a hint: it involves tentacles!

Download
Click download now to get access to the following files:
True Tales of Toon Town - The Toon from Another World!.pdf
240 kB